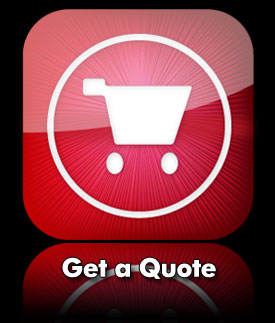 You're thinking about taking your business web, but you're worried about loosing touch with customers, dealing with credit cards and inventory, strange shopping cart software, identify theft, and odd sales tax laws.
Daunting? Yes.
Does it have to be? No.
You're job is to come up with a great idea. My job to ensure your online business not only addresses your needs to sell, communicate your brand, and attract new customers, but also lock down any confusion or dangers on the web. I can ensure your website is not only secure, but sells.
I build standards based, cross browser compatible websites that:
Stimulate user interest in products and services through stimulating design, user interactivity, beautiful product galleries, engaging video testimonials, and enticing descriptions.
Convert viewers to buyers or clients through easy navigation, layout cues, and information flow.
Promote healthy search engine practices to boost placement in Google, Bing, and Yahoo.
Communicate your company values and brand to customers to help create and foster long lasting customer relationships.
In addition, all e-commerce websites I build come equipped with the following features:
Simple, powerful, inventory management systems
Easy to use, secure shopping carts
Search Engine Optimized
Intelligent analytics tools
Cross browser compatible
W3C standards compliant